While most of the human race had lost its ability to read more than one sentence in a raw, and even this much only if it runs at the bottom of their TV screen, some outstanding individuals haven't lost the joy of reading, end even feels the urge to read at any given moment. These are the truly addicted to the thing, which will do anything for a good book. Test yourselves - where do you stand on the scale?
Reading is: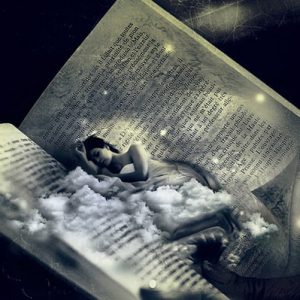 You are having lunch in the small café near your office when you realize you have nothing to read. What will you do?
Stare pointlessly in mid-air
---
Open the Kindle app on my smartphone and continue reading my book
---
I will look for a newspaper, booklet or even a soda bottle with ingredients listed on its label, so I can feed my eyes with letters while I eat
---
I never read while eating
---
Can't happen. I always have something to read
---
The perfect place for reading is:
In front of the television
---
Your favorite place in the world is:
Do you prefer E-books or traditional books?
I couldn't care less. Paperback, hardcover, Kindle, smartphone or clay pot engraved with letters. As long as I have something to read.
---
I cannot live without the feel of paper. Nothing beats the smell of a new book
---
I mainly read E-books, because the books are cheaper
---
I read whatever is on sale
---
The best book ever was written is:
The Monk Who Sold His Ferrari
---
How many books do you read on average?
When you are tired, it only makes sense that you will go to sleep
Right after you will finish reading this chapter and the one after, and maybe just another one because you're so tense, until the morning suddenly appear
---
You will read a few pages in bed and lay down the book before turning off the lights
---
You will read a little in bed, but only if you have very interesting book
---
Share the quiz to show your results !
Subscribe to see your results
Are You a True Bookworm?
I'm %%personality%%
%%description%%
But I'm also %%personality%%
%%description%%